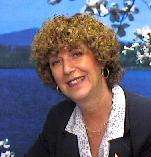 Welcome to my Real Estate web site; I appreciate your stopping by! We have been Florida residents for quite some time now, leaving the beautiful...but cold...Chicago, many years ago!!! We re-located to the Chatham Park area in Kissimmee, Florida over 14 years ago, and have enjoyed every minute of our tropical paradise!

During that time we have been active in providing real estate services for those wishing to purchase a Florida home for either their own personal use, or for those looking to invest in the ever-expanding Florida tourist market.

We also offer our services to those wishing to sell their existing home in the Kissimmee/Poinciana area, or for those looking for an onsite Florida Vacation Property Management company.
The advantage we have in our market is that we not only provide the usual services in terms of listing homes for sale or purchase, or for vacation property management, we actually live where we work! We are very familiar with the ins and outs of our fine Florida community offerings. We have just recently expanded our services to include the very exciting Bella Lago Waterfront community, and would love to show you around this luxury lakefront living community!
Vera was born and raised in the suburbs of Chicago, Illinois. She attended Leyden High School and from there attended a junior college, taking business courses. After her children started high school she went back to school and took extra classes to obtain the needed hours for her real estate Brokers license.

Vera and her two partners opened up 3 real estate offices in separate suburbs of Chicago. She worked as a Broker in the Illinois Market until which time it was decided a move to a sunny warm climate was to be their future.
Vera and her husband moved to South Florida in 1992, and while her husband started their business of short term management homes here in Kissimmee, Florida, Vera worked a full time job and went back to school to earn her credits for working in Florida as a real estate sales person. While working with her husband in the short term management business, she also worked for a broker for one year and went back to school again for her Broker's license.The last 5 years she has worked in her own business as a Real Estate Broker.
Vera is a relocation expert who specializes in the Kissimmee/Orlando area.
Vera enjoys spending time with her husband and partner Dino, who is also involved in the daily operations of their management business. Her hobby is reading and going to "Curves" as many times a week as her schedule permits.
Vera has served many South Florida Families in the past 14 years, and also many of our visitors and home buyers from the United Kingdom as well as from all parts of the globe.....and hopes to continue working and assisting people in their future home purchase as well as investment opportunities in Real Estate.

Call Us at 407.397.4870